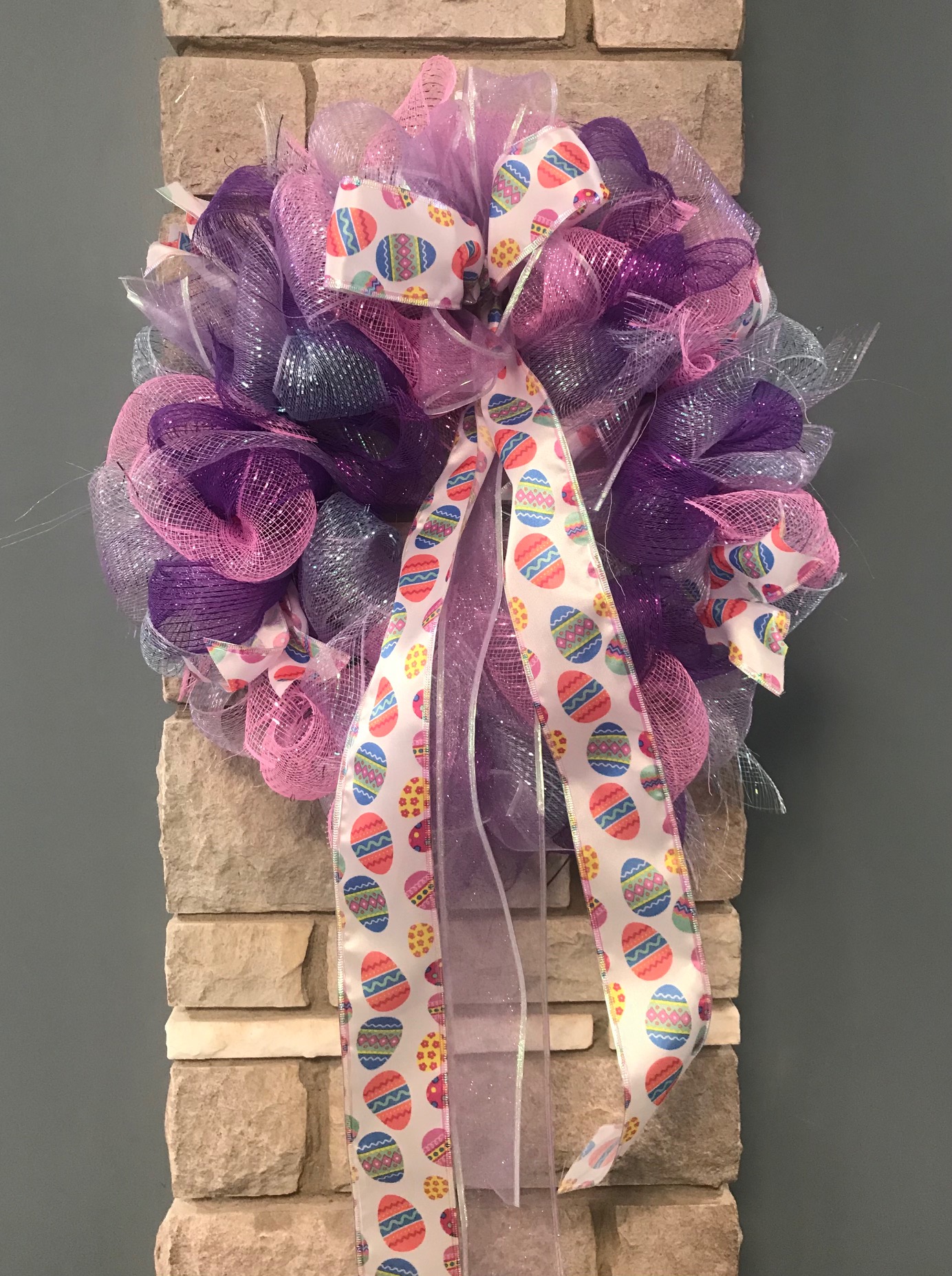 "WOW! Wreaths"
619
619 people viewed this event.
This class is currently closed and Cancelled.
Making "WOW! Wreaths" with Kay Moran Coggin: 
Ladies…Join Kay Moran Coggin (http://moransart.com/) on Thursday, 25 March from 7:00pm to 8:00pm to learn how to make incredible hand-crafted wreaths that will make your family and friends go "WOW!" This fun-filled workshop will teach participants how to create breath taking wreaths using very simple craft supplies provided by Kay during the workshop. Don't miss out on making your first holiday wreath just in time for the upcoming Easter Holiday Season. A minimum of 3 participants are required and the deadline for signing up for this workshop is Monday, 22 March 2021.
Cost: $50
Wreath : 14 inch and use 2 colors
Teacher: Kay
Kay's Bio:
Artist Bio: Kay Moran Coggin is the daughter of the Mississippi Gulf Coast-renowned artist, Joe Moran. Kay is also the great-granddaughter of George E. Ohr, the Mad Potter of Biloxi and Father of American Pottery. Kay, studying under Joe Moran, became an artist at an early age. Kay enjoys painting, photography, videography, and creating various home-made crafts. Kay's art inspiration flows from her extensive travels across North America, Europe, North Africa, and throughout the Caribbean.
**Class size: Must have a minimum of 3 students register for class or it will be cancelled. Deadline to register is Monday, Mar 22, 2021
** We want our staff and customers to be safe. We try very hard to keep our space Covid safe. Our tables are set up within the Covid guidelines. We sanitize after every customer. Please wear your mask. Please do not come if you have a fever above 100 or are not feeling well. **