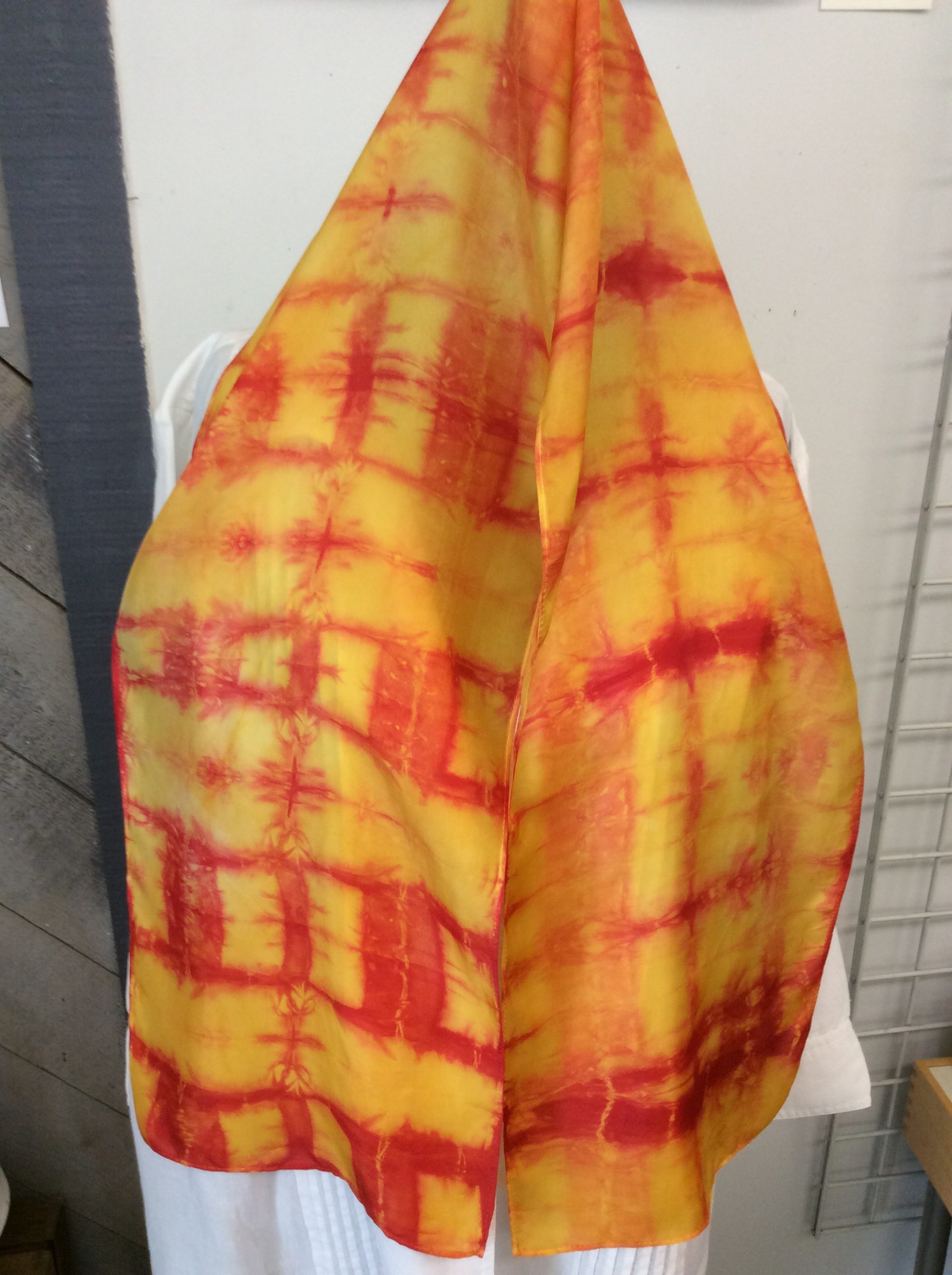 Shibori silk scarf dying
474
474 people viewed this event.
*( This class is being rescheduled do to an illness in the instructors family)
Shibori is a Japanese technique of wrapping a scarf on a pole or using blocks of wood or folding the fabric for a resist.
We are excited to offer the Shibori technique on a silk scarf using dyes to create a geometrical or abstract design. This class is being offered for the first time and we are beyond thrilled. We are expecting the class to fill up quickly as there are only 6 spots available. Register today! These hand painted scarves make great additions to your own attire or would make an exquisite hand-made gift.
You do not have to be a master artist. Drawing may not be your area of expertise. No problem! Come join our class and Deborah will show you simple techniques to create this original and beautiful scarf.
This is a 4 hour class and you will leave with a beautiful, unique silk scarf.
All supplies are furnished.
Recommended age 16+
Cost is $65.
Teacher: Deborah