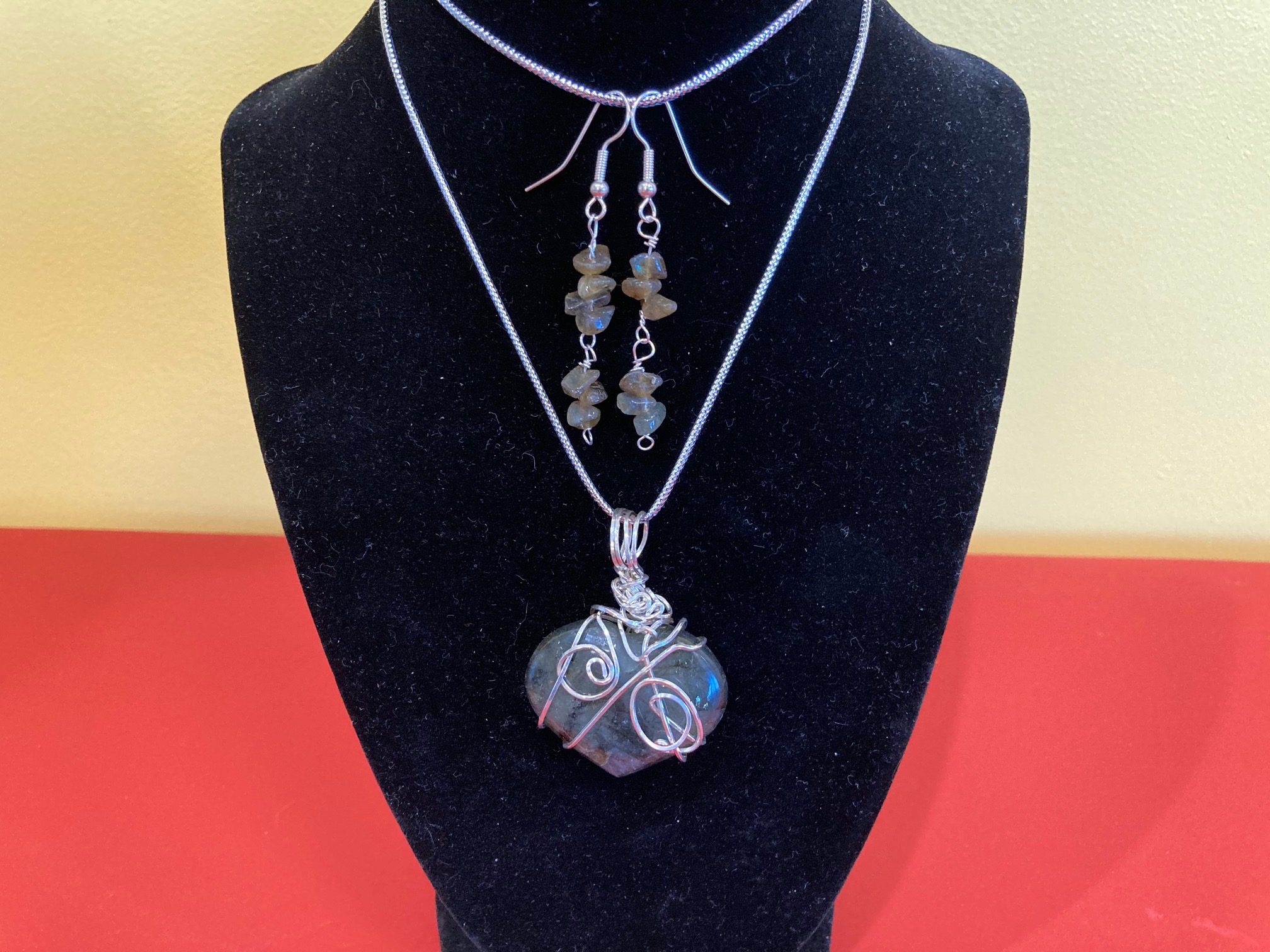 Jewelry Class- Labradorite Pendant and Earring
583
583 people viewed this event.
Come ignite your creativity at Creative Spark Studio while taking a small group class on wire wrapping a labradorite gemstone into a one-of-a-kind pendant. PLUS, you will make a matching set of labradorite dangle earrings.
No experience needed. You get to choose your gemstone! All materials provided.
Teacher: Polly
Cost : $65
More about our teacher: Polly has been a gemstone expert for over 50 years and a jewelry maker for more than 30 years. We are thrilled to offer lots of her pendants and earrings for sale in our boutique and have her offer monthly group classes as well as individual classes.
Labradorite-Labradorite is a gemstone in the feldspar family. It is known for a brilliant play of color and exhibits lustrous metallic tints of blue, green, yellow, red, gold, and purple. On Mohs' scale of hardness, labradorite is 6 to 6.5. It has a vitreous luster. There are lots of information about gemstone on the internet. Here's a fun one: https://tinyrituals.co/blogs/tiny-rituals/labradorite-meaning-all-the-properties-you-need-to-know