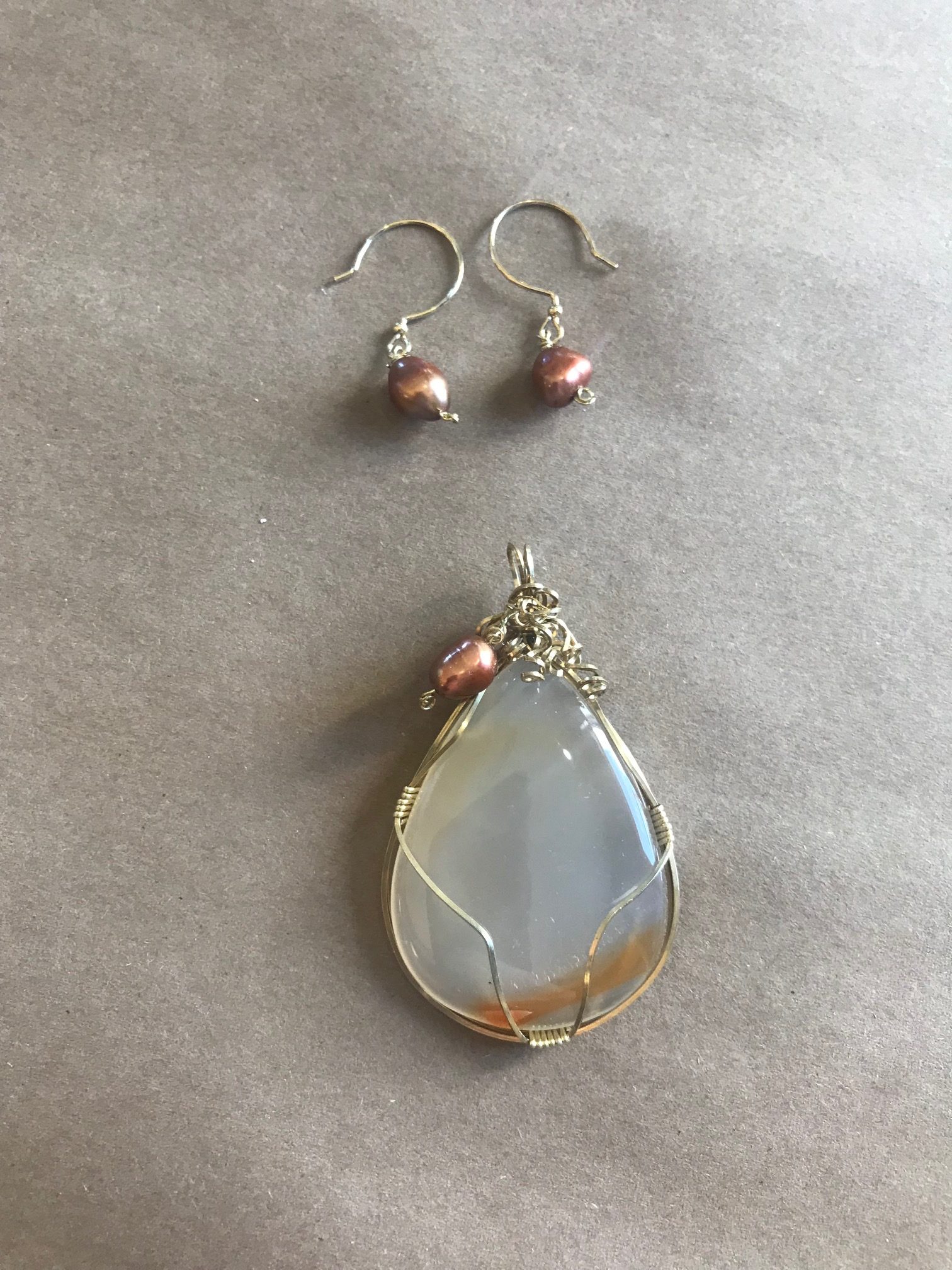 Jewelry Class
502
502 people viewed this event.
Wire-wrapped gemstone pendant and dangle earrings class.
Come get one-on-one hands on instruction, choose the design of your choice from 4 options, create a pair of dangle gemstone earrings to match.
Teacher: Polly
Available Thursdays, Fridays, and Sundays in March, between 12noon and 4pm. Choose the hour of your choice and call the studio 865-995-6001 to reserve your spot. You can also register with an email on the website.
Cost : $65
** We want our staff and customers to be safe. We try very hard to keep our space Covid safe. Our tables are set up within the Covid guidelines. We sanitize after every customer. Please wear your mask. Please do not come if you have a fever above 100 or are not feeling well. **